The British artist Aaron Hibell just released his first song in 2023. But what makes it so unique?
The song, titled Ghost, is a co-production with Avicii.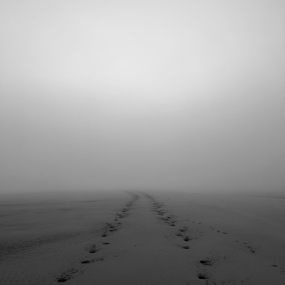 Ghost is remastered on a modern key after being discovered by Aaron, thanks to a video portraiting Daniel (the singer) and Tim in the studio during the recording session. From there, Aaron and Daniel wanted to pay homage to Avicii; thus, they started re-arranging and re-recording the whole track, completing and wholly respecting what Tim Bergling had started.
---
A new documentary on Avicii's life is in production
---
Several versions are available online; some are pretty unique since the song was already unofficially released. Today, after many years, Aaron Hibell decided to work on it and publish it officially.
The song has Avicii's melodic soul and the fantastic vocal by Daniel Adams-Ray (HUMAN).
Aaron Hibell: "I first discovered Daniel's vocal in 2020 from a clip of him and Avicii starting ghost in the studio. At a time when I was divinely uninspired, I was hooked by the power of his vocals. I sent my version to Daniel and his team, and we've been planning the release ever since. As a lifelong Avicii fan, I'm so grateful to have been given the opportunity to reimagine such a special record.
In un modo o nell'altro, la musica, la vita, e l'essere di Tim Bergling continuano ad essere celebrati e onorati in giro per il mondo. A conferma della straordinarietà di questo artista incredibile.
Release Date: 2 June 2023 » Parlophone Records | Spotify | Apple Music |
Comments